"You can't sell anything if you can't tell anything"—Beth Comstock
It all started with an awfully written ending to a TV show I was super invested in. I was so frustrated by the finale that I took it upon myself to write something better: Write the thrilling story I wanted to read with a satisfying, incredible ending.
About a year later, I had a 130,000+ word draft of an epic novel! I wrote it while studying chemical engineering full-time at university. On many days, I woke up at 3:30 a.m. just to write and dive deep into the fantasy world I'd created while the real world was asleep.
Months after I began writing the novel, I found the world of copywriting and content marketing. And it was then that I was introduced to the unparalleled marketing and advertising power of the written word.
I started as an online content writer on Medium. My journey there lasted a little over a year. In it, I got published in the top publications on the platform and was even among the top read writers in July 2021!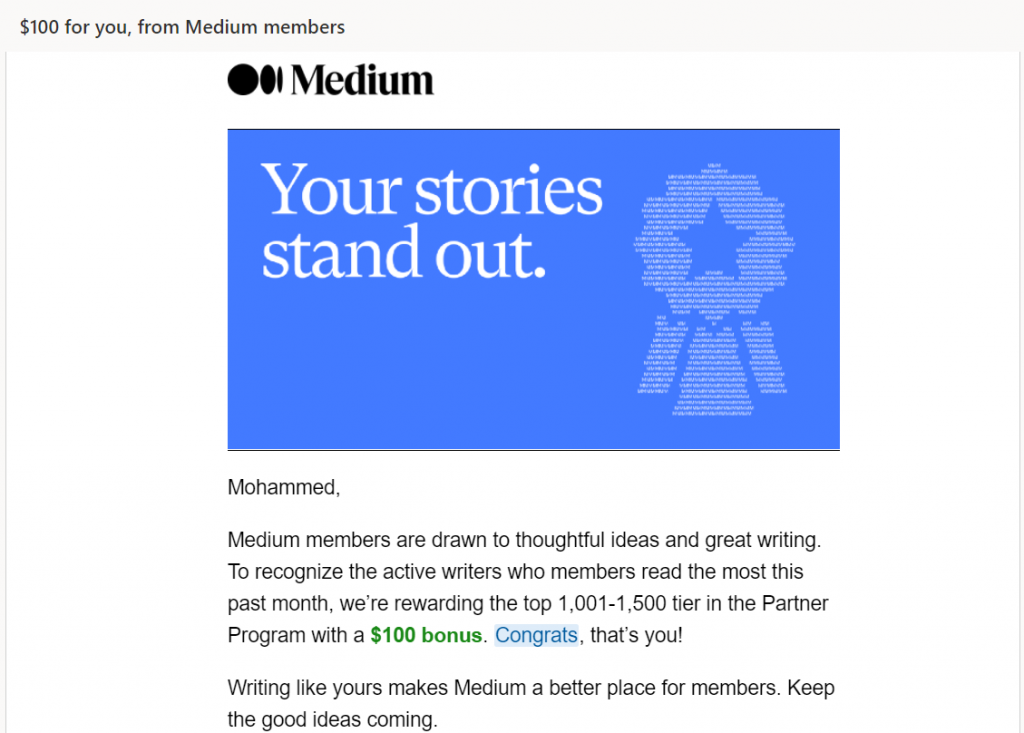 Apparently, my writing was so good that it attracted respectable companies such as NewsBreak & Convert, and I was asked to write for them.
I'm passionate about storytelling, writing, and marketing. Jiggle these together, and you'll have me. Your favorite SaaS content writer 🙂
If you want solid reader-centric blog content for your martech or B2B SaaS brand, you're in the right place.